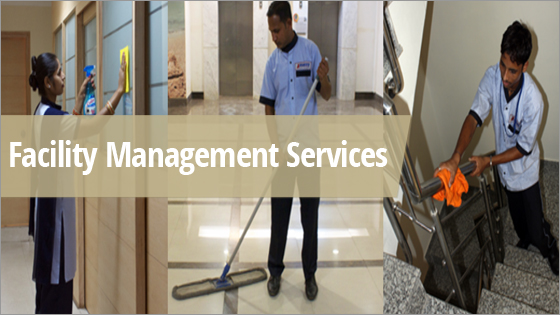 Facility Management- The new backbone of the housing and organizational day to day running
What is a Facility management Service?
Facility management Service or FMS is a bouquet of maintenance services that are utilized by companies, organizations and housing societies towards an integrated approach to the various day to day activities and maintenance management. The facility management companies ensure that the area under their control or management is run smoothly, efficiently and economically with the implementation of professional quality of daily services such as Engineering maintenance services, security services, car parking services etc.
A typical facility management agency will have several verticals, all of which come under a single umbrella to provide customized maintenance and management to the real estate assets. There are multiple facility management companies in Delhi that are big organizations in themselves with bespoke solutions for all kinds of building societies and organizations etc.
What are the different Services provided by the facility management agency?
Any facility management company will have one or a combination of the following services. The larger facility management Delhi services can have much more than the following:
Engineering Services

The common engineering services form a part of the overall facility management company's responsibilities. Engineering services such as HVAC, Electrical maintenance, Lifts, Plumbing, Energy, and utilities are all a part of the maintenance services provided by facility management companies.
Soft Services


Apart from the core maintenance services, the facility management agency also provides various soft services such as Janitorial services, cleaning, landscaping as well as security services that form a part and parcel of the daily activities of most real estate assets, including malls, shopping centers, cinemas, housing complexes, offices and organizations.
Workplace solutions

Most of the better facility management companies in Delhi provides workplace solutions that aid the smooth working of offices and organizations. these include but are not limited to Reception, mail, reprographics, catering, transport, concierge and archiving services etc. sometimes courier and goods transportation is also included along with the services of trained drivers and cleaners.
Space/ Occupancy Services

Apart from all the services listed above, many larger facility management companies also provide solutions towards space planning, carrying out preventive and breakdown maintenance projects, headcount tracking and energy management functions.
These days, with more and more professionalism and specialization entering most of our workforce requirements, a good facility management service partner can make a lot of difference in how a workplace of a residential society is managed and run, and in the long run can prove to be quite beneficial to the organization economically as well as having a great perceptual return.
To that end, it is really rare now to see the larger organizations have an in-house facility management team since it is cumbersome and expensive to maintain so many different functions that are specialized and need constant training and staff reconciliation. The only exception can be the hospitality brands, hotels etc. which has the facility management as a core competence.
Overall, the facility management companies have taken away a lot of burden of the daily maintenance and upkeep aspects from a plethora if companies and organizations and have allowed them to concentrate better and develop their own specialized areas of competency.