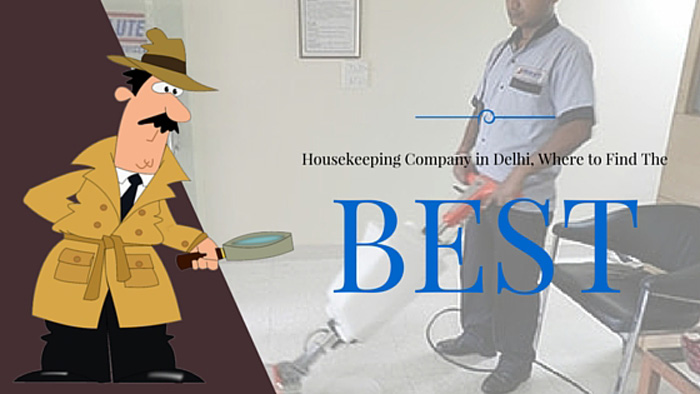 Housekeeping Company in Delhi: Where To Find The Best One
Most budding businesses these days realize the need for good housekeeping once they the typical infrastructure of an organization. If you are one such business and are looking to find the best housekeeping service provider in the area for your company, then you may find that there are a number of pathways in which your choice can impact your company's well-being.
Here are a few pointers as to how you should make your decision on whether or not a certain company is suitable for you.
Know Your Needs
It is important that you have a clear idea of what you would like your housekeeping company to be doing once they are hired. It pays to look across your department and come up with areas or projects that a housekeeping company in Delhi would have to take up once in office. This includes taking care of the everyday requirements of your establishment such as cleaning and basic repairs.
Further to that, keep an eye on the special needs that your company may have such as the requirement of installations of equipment and devices, maintaining a garden, security needs, and so on. This will determine whether or not a housekeeping company that you hire has all the assets that you would need them to.
Know Their Abilities
Most housekeeping companies in Delhi vary as to their fortes. For example, a company may or may not be able and experienced in providing you with requirements for industrial grade housekeeping, but they might be very effective in taking care of gardens.
Knowing your needs and taking the time to tally up with their strongholds gives you a direct indication of the suitability of a company. If you have a specific nice of business that has uncommon needs, consider looking for the housekeeping companies in Delhi that your competitors have availed.
Decide On a Price
As such, hiring a company instead of buying the entire housekeeping equipment base and hiring the personnel for yourself is quite cheaper in both the short and long terms. However, depending on the experience and standard of the company, the package may require you to shell out quite a significant amount of money.
Be sure that you know the market value of the services you are availing and that you have an idea of the quality of service you will receive from the housekeeping company in Delhi while deciding on a price. It's common practice to interview several companies at a time and ask for their quotes.
Do a Background Check for Accountability
This very crucial step determines how successful your venture will be with a housekeeping company in Delhi. Be sure to check out the reviews and comments on the company that you can find online and assess how their previous employers have rated them.
You may wish to do this step above all others and only look into the companies that have a track record of offering accountable services.
Have more questions and queries, Let's meet.