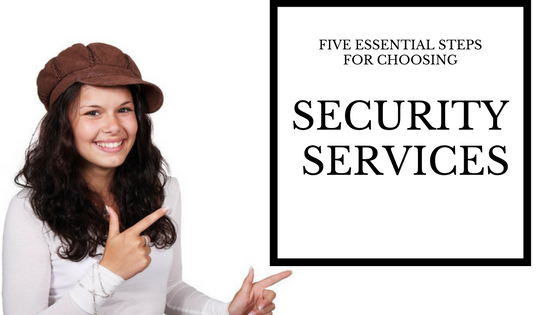 Five Essential Steps For Choosing Security Service In Delhi
Corporate and personal security is something that people don't pay enough attention to until the need arise. None of us ever feel the need to have some security for ourselves until we became a victim of such unfortunate events.
According to some recent studies, there are nearly 4000 security agencies in Delhi, whether registered or semi-registered, and they are equipped with more than 50,000 security manned guards. So it is very hard to choose the right security service or agencies for your office or building. And with the increasing rate of crime in Delhi has certainly made the situation more vulnerable than ever. Nowadays it is hard to trust any security guard too.
So what should we do for our safety? Let us enlighten you with some steps–
Hire A Quality Security Provider
By quality security service, we don't mean to be branded. But before choosing any security company or agency in Delhi or Gurgaon, one must bear in mind that the agency must be registered and has a license under the Private Security Agencies (Regulation) Rule, 2009.
Ensure Their Reliability
Verify every guard employed. Whether they have undergone proper training session under the Private Security Agencies (Regulation) Rule, 2009 not, or whether they have complied with every police verification, keep a record on every such detail. According to a study, it's been found that only 13% of guards in Delhi have gone through proper training skills. And only 4% had some training in handling a gun or pistol.
Source
Provide Continues Feedback
Keep a continuous contact with the security agency or company. In the case of any incidents which are dangerous or show the laxity of the guard, report the security service immediately and get the guard changed.
Meet the owners of the Security agency personally
For making better trust issues, meet the owner of the security service personally before hiring any security guards.
Never appointed any local guards
Don't agree to appoint any local guard. If the security guard provided by any security services in Delhi, knows the locality better; that would be the worst blunder one can make. Collusion becomes easiest when the guards know your locality closely.
However, nowadays when the women safeties in Delhi are at stake, people are more concentrating on appointing lady security guards along with male security guards in a different office and residential buildings. Even Delhi government is taking such steps as deploying women security guards at dark spots across the city. Along with public police, they are also aiming to deploy women security guards provided by security agencies in Delhi.
Source
Although security guards cannot be of much help in any dangerous situation without the presence of any police personnel, we must keep in mind the above following steps to avoid much probable danger. And the main problem attached is the level of illiteracy. In Delhi, almost 40% security guards have not completed their primary school level. So apart from above those points, try to concentrate more on the education of such guards education enlighten a person and thus the risk of committing crime reduces.