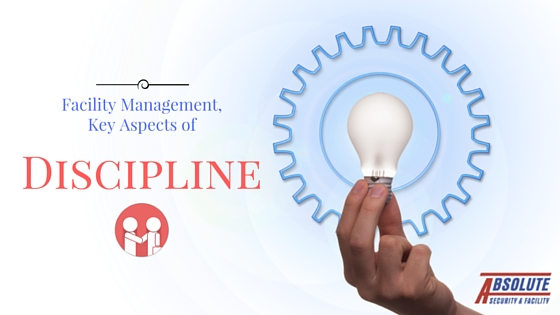 Facility Management: A Few Key Aspects of Discipline
Managing a large organization day in and day out requires a remarkable amount of planning and tenacity. Most corporate executives take facility management for granted and do not tolerate even the slightest flaws in operation, leading to the structure and line of command in facility management services in Delhi tailor made to perfection. As such, discipline is one of the highest of pillars that the entire division is based on, as at the end of the day, all the planning and forethought in the world only matters when executed perfectly.
To that end, here are a few practices of discipline that make the ideal facility management company.
Uniform
Corporate firms rarely require their employees to dress wear uniforms, with only minor restrictions in terms of what people can or cannot wear to work. However, for facility management personnel, a uniform is mandatory. This has several benefits; for one, it makes the easily identifiable by the company staff.
For another, uniforms that are suitable to specific tasks might increase productivity and decrease incidences of accidents. For example, steel-lined shoes and caps prevent physical damage. Reflective Safety vests make a worker more noticeable in low-light conditions leading to a safer work atmosphere.
Round-the-clock Availability
The usual office hours of nine to five do not apply to most facility management personnel, who often need to work after hours to get jobs done. Specialty cleaning operations such as cleaning office rooms and cubicles, windowpanes, and other furniture is best done after hours as it diminishes the disruption to regular company work. Certain facilities, such as security services, require round the clock presence to ensure safety.
Peerless Management
In order to handle the several units that a single facility management division has to offer, proper management is required if a facility's operation is to be flawless. Therefore, highly trained and experienced management professionals need to be employed by a facility management company in Delhi in order to ensure that there are no loopholes that might hinder the smooth operation of their services.
Professional Conduct
The importance of this cannot be overstated. In general, proper facility management implies inconspicuousness. The purpose of a facility management company is to keep the infrastructure going without coming in the way of the core workings of a company. Therefore, as a thumb rule, work should be done in a way that draws the least amount of attention to you.
To that end, socializing, chatting, improper behavior of any kind, and lack of earnestness in your workplace are not at all advised for a facility management company.
With proper infrastructure, utility, and manpower, facility management can run smoothly for years at a time. It is important, however, that the workers in your service follow the four pillars of discipline mentioned above. Frequent breaches of discipline might earn your negative connotations with the corporate world and prevent you from being hired by large and successful corporate firms around the globe.